Wearing gloves on your wedding or special occasion isn't a must. But they are the one thing that adds radiance to an ensemble. A perfect garnish on the stew, which is your wedding. Well many a time, brides shun this little niceties because they are stuck to the hot stereotype of gloves. Today we took an initiative to dig out all glove varieties and hope you find just the perfect one.
Fingerless glove
The fingerless glove is a great alternative glove for the exchange of rings. Since the fingers aren't covered, you'll save yourself from the hassle of taking one glove off for the much-anticipated symbolic ceremony. You can find them in long or short forms, and they offer your slim hands and rings maximum exposure.
Gauntlet glove
The gauntlet glove is a long glove that doesn't cover the hands, making it look more like a sleeve that travels from elbow to wrist.
Short glove or wrist glove
This glove is most appropriate for informal or semi-formal events. Fitting its name, the glove ends at the wrist, making it a perfect match for long-sleeved gowns.
Elbow glove
The elbow glove ends just above or below the elbow. The elbow glove usually features six, eight, or ten buttons depending on the length of the wearer's arm. If you wish, you can also get this glove in a fingerless version.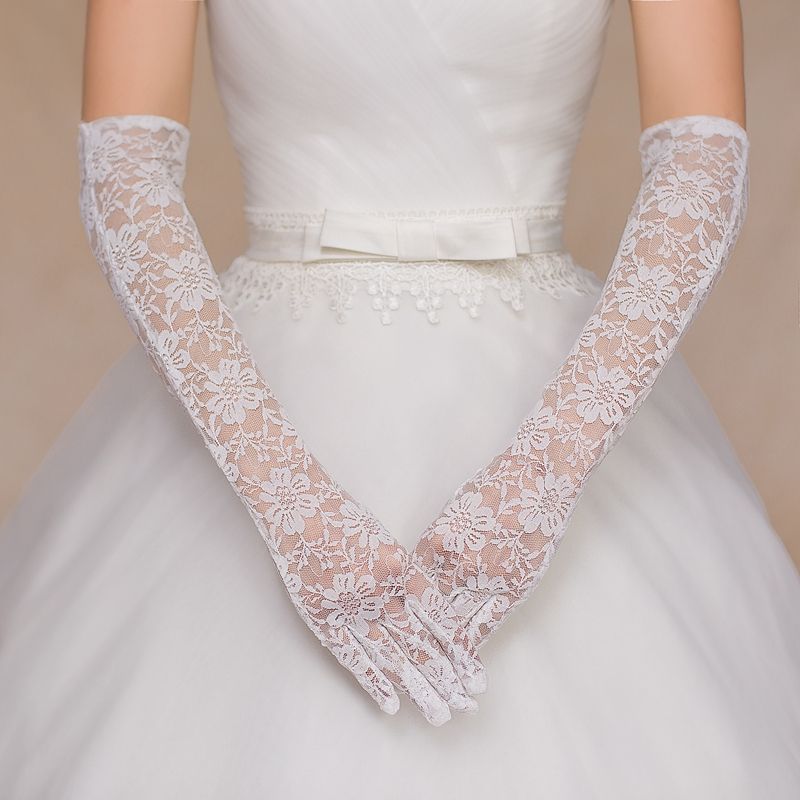 Opera glove
The opera glove is the most formal of all gloves. It travels as long as the upper arms and usually features 16 buttons. This glove would look so great with sleeveless and strapless gowns and fits nicely in a glamorous, formal wedding.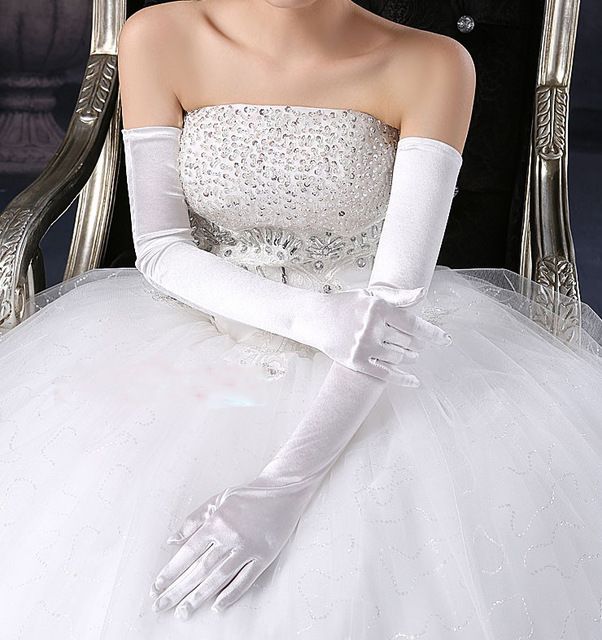 Comments
comments