The era of broach bouquets is here
Today we want to present to you something that has hit the Kampala wedding scene by storm. And no, it's not for only celebrity brides as its been deemed. We present to you the brooch bouquet. The broach bouquet originally was a collection of a brides favorite little items. These items were put together in bouquet form and then the bride would clutch on to it as she walks to the alter to kiss her spinster days goodbye. But times have changed .Brooches are now more fancier, they are studded with diamonds and pearls and there is not really much of a sentimental attachment of the items to the bride but rather they are just crafted by designers as a symbol of class and sophistication .
Why would I opt for a brooch than ordinary natural bouquet?
Apart from its appearance, unlike flowers there is no danger that the brooch bouquet will wilt (wither) during or after the wedding ceremony. Most natural flowers barely make it to the reception in one piece, yet for a brooch you just won yourself a long lasting souvenir. One that can last for years and years after the mirth of the ceremony is long gone. When it comes to price and budgets, the brooch can be a time and expenses saver. A brooch can be purchased and preserved till the d date. And this helps save the cost of those overly priced natural flowers .The brooch bouquet also puts you the bride in charge of your own bouquet. You can put your personal touch since we all have an idea of how we want everything on our event to be. If you still have no clue of the brooch bouquets have look at these collection we put together,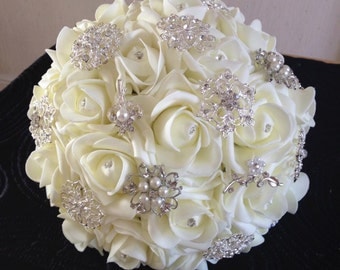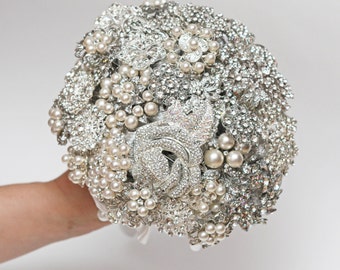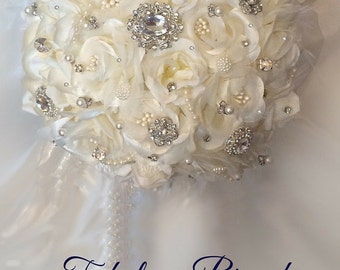 Comments
comments